Testimonials

Formal "WORD OF MOUTH" from some of our customers, with whom we worked. It has been really fantastic to hear such words from our clients.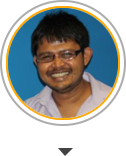 After seeing quite a few properties, I had decided to buy a flat in Windsor Four Seasons. The construction had just started then. When we got the flat, we were glad that everything that was promised in the brochure was met by the builder. Despite some market conditions beyond the control of the builder which was delaying projects all over in the city, the flat we got was absolutely in compliance with the specifications promised to us. Another great part about Windsor was the staff; very courteous, patient and always eager to help.

When they launched the second phase of the project, we again invested in a flat and got it as per schedule. As I write this note, I have been associated with Windsor for over 7 years now and my experience has been awesome. You always have some teething problems in the real estate industry, but what matters is the overall tangible and service experience which has been awesome. If your prime investment criteria is quality, you should consider them as a developer of choice. Thanks.
Hari Director – HCL Technologies
Owner – Spring 104 and Winter 205
Windsor Four Seasons
Bannerghatta Road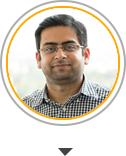 Windsor Garden are one of the best builders I have come across.The amount of efforts they spend on design to put everything at right place is amazing. Very good quality of apartments they make,varying from good room sizes,ultimate bathroom fitting etc. After five years also the apartment quality is intact. Plus very helpful nature of the team in loan processing and registration related. On top of it they were effortless to provide CC, OC and A Khaata on time. I am sure with this kind of efforts they will be definitely be the best builder in Bangalore. Thanks.
Sumit Tiwari Engineering Manager, Cliqr Technologies
Flat No-309, Winter Block
Windsor Four Seasons – Phase-2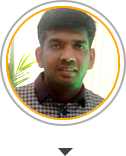 My relationship with WINDSOR GARDENS PVT LTD has been almost 5 years now and am happy about it. Visited them initially to check a flat for my friend and ended up with cementing the relation by owning a flat for myself, it was only because of the quality of work which I didn't find in other builders and the way the work was being executed.

My investment with WINDSOR GARDENS as a businessman has given me the best returns and moreover the dealings with Windsor Builders is unique in terms of QUALITY, FRIENDLY APPROACH, TRANSPARENCY IN TRANSACTIONS, and ON-TIME DELIVERY of which I am very much impressed. I am really proud of the fact that more than 200 families are safe under Windsor roof. Thanks.
Joshua Sinto Flat No-004, Winter Block
Windsor Four Seasons – Phase-2